SandY (Stocker&Yale) 183 Lensatic Field Compass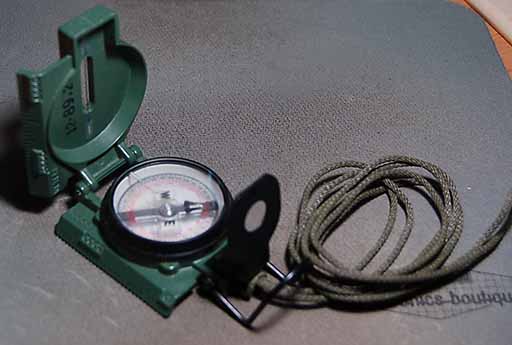 The Lensatic model is so-called because it has a magnifying lens with which to observe the compass scales while simultaneously eyeballing a landmark by means of the wire in the lid and a slot in the lensholder. Folding the lensholder down lifts and immobilizes the compass card, thereby protecting it's needle bearing while in transit.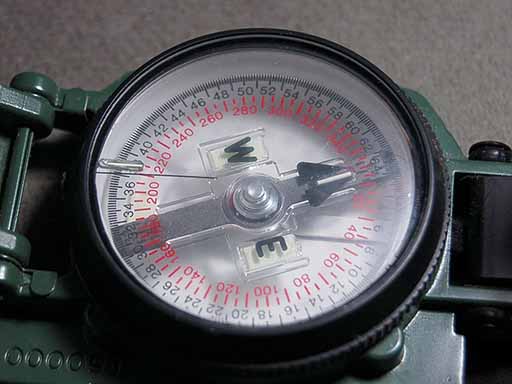 The card is magnetically damped and settles quickly to a bearing. The 0-64 scale represents 0-6400 MILS. One MIL, in the case of military compasses, is an angular measure and is the angle subtended by one yard in 1000. The 120-click bezel can be rotated (3 degs/click) to set a heading.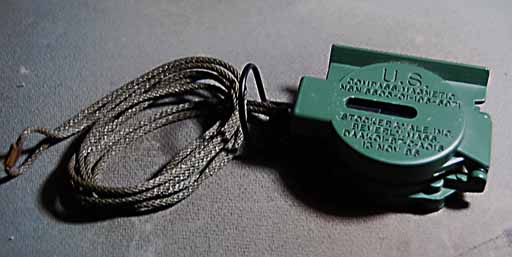 U.S.
COMPASS, MAGNETIC
NSN 6605-01-196-6971
STOCKER&YALE, INC.
BEVERLY, MASS.
DAAK01-87-C-A016
13 NOV 86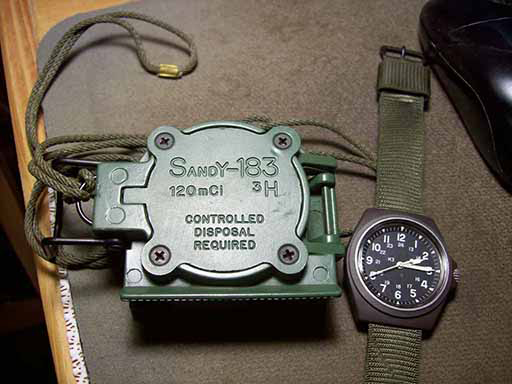 The compass has some strong luminous markers, much stronger (120 milliCuries) than those used on military watch dials. The glow is quite visible in the dark, even after 26 years! The compass is one of the few issued items that is correctly marked "3H" instead of the more usual "H3". The watch is a SandY model 184, also military issue, and it is marked "H3" if you look closely.