Early 1980's Stocker&Yale LCD Watch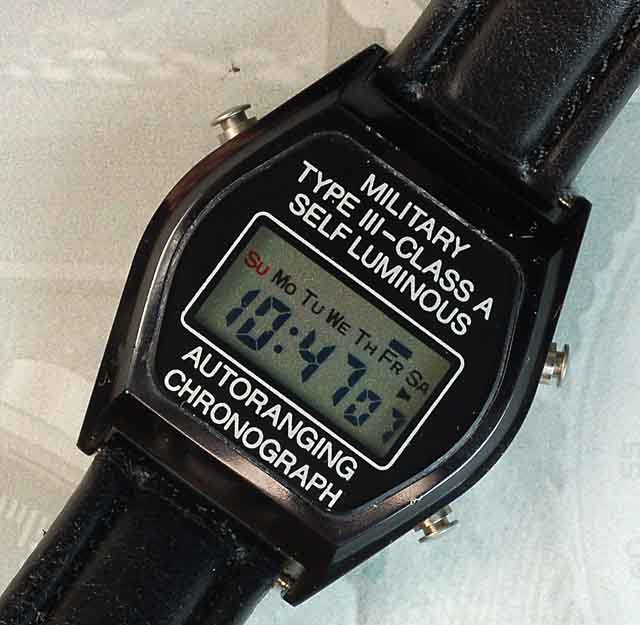 MIL-W-87967 Type III Class A. NSN 6645-00-477-4210. Navy Contract date 1981. Specified as a pilot/navigator's watch and also for shallow diving down to 100 ft.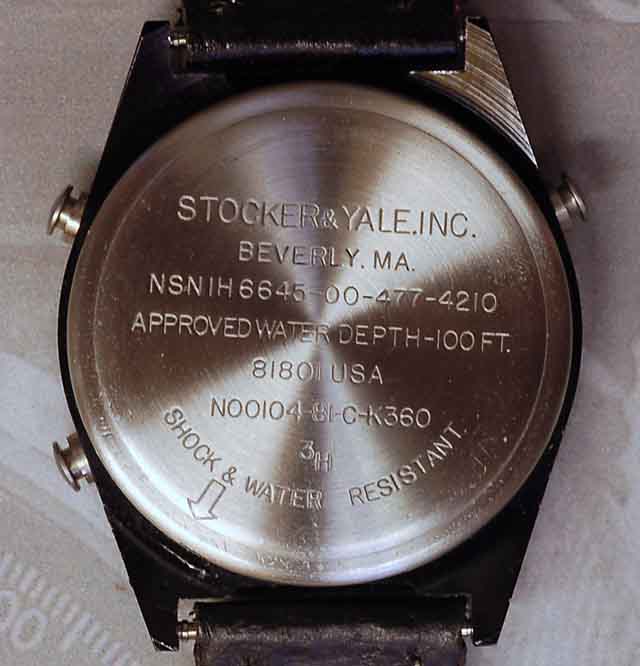 next image desc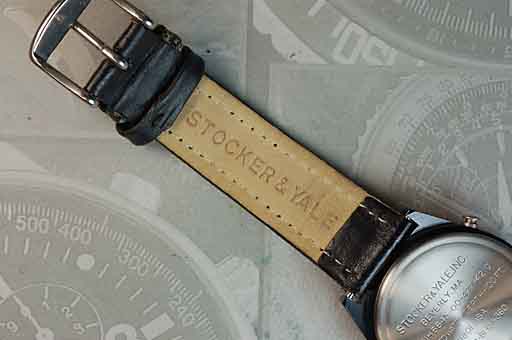 Supposed to be on a nylon strap per MIL-S-46383 but I have it on a much nicer-looking Stocker&Yale black leather strap, presumably a Base Exchange item judging by the "U S Army" mark.