1999 Stocker&Yale Model 660 Navigator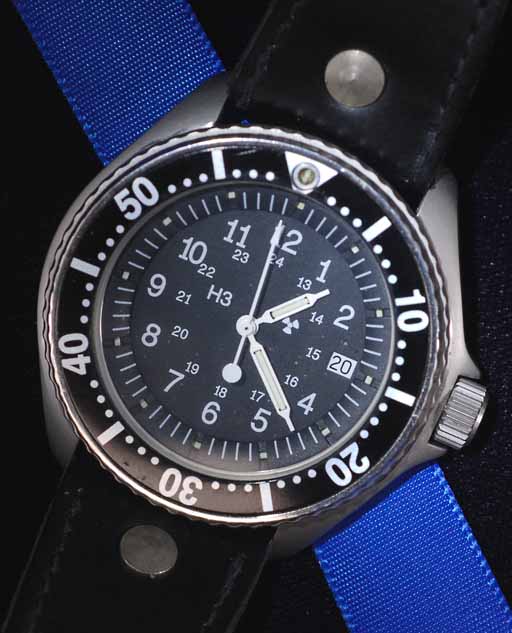 Supplied to U.S. Military 1995-1999. Rare(ish), about 1000 made. It has a nicely laid out rotating bezel with subdivisions all the way around. Which means that it's not pretending to be a dive watch (I like that). Still, I really don't understand why it has to be uni-directional. In that respect, Marathon got it right.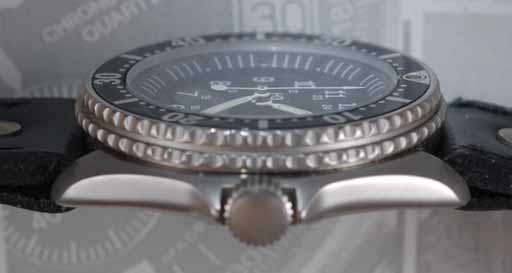 The 60-click bezel turns firmly, lines up with the dial marks and is easy to operate - even with gloves on, unlike the good old P650. The crown is a screw-down type and is double-sealed. The design concept of this watch is a little odd. It seems, like so many, trying to be "all things to all men". This is maybe one of the reasons it got ousted by the Marathon plastic wonder.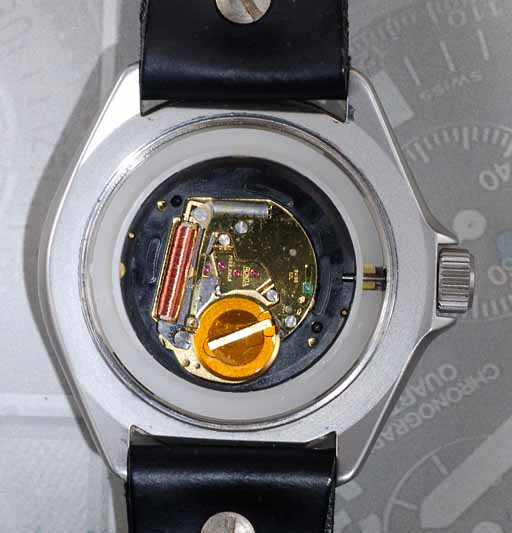 Ronda Caliber 715 5-jewel quartz/date. The movement is dwarfed by the large case and the necessarily thick movement ring. A huge, heavy, thick stainless steel case does not really make a "tough" watch, as can be seen when you take the back off and peek inside! What's in your SAR?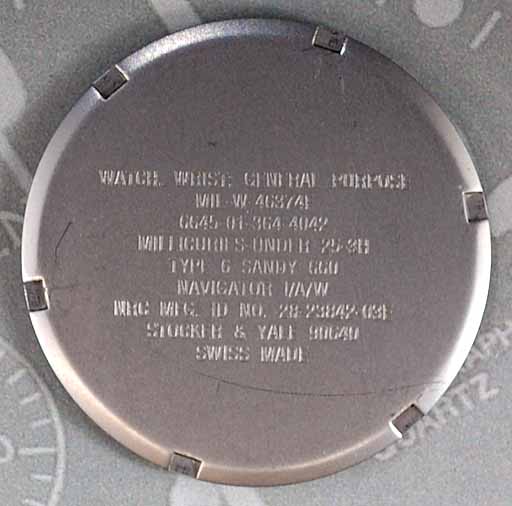 Supplied to spec. MIL-W-46374F Type 6. NSN 6645-01-364-4042. Noticeable by their absence are the Contract No. and the date of Manufacture. This indicates that this particular watch was never purchased by the U.S. Military but is a "Contract over-run" item. Probably explains the fancy box it came in from CountyComm.
New in box with instructions and two bands, a stainless steel bracelet and a 22mm MIL black nylon. However, mine looks nicer on it's RLT Flieger 22mm two-piece black leather strap. The box is too ostentatious to be an issued watch box, unless the Stocker&Yale watch Division was really trying to go out of business!