WWII Aircraft Mk.4 8-day Clock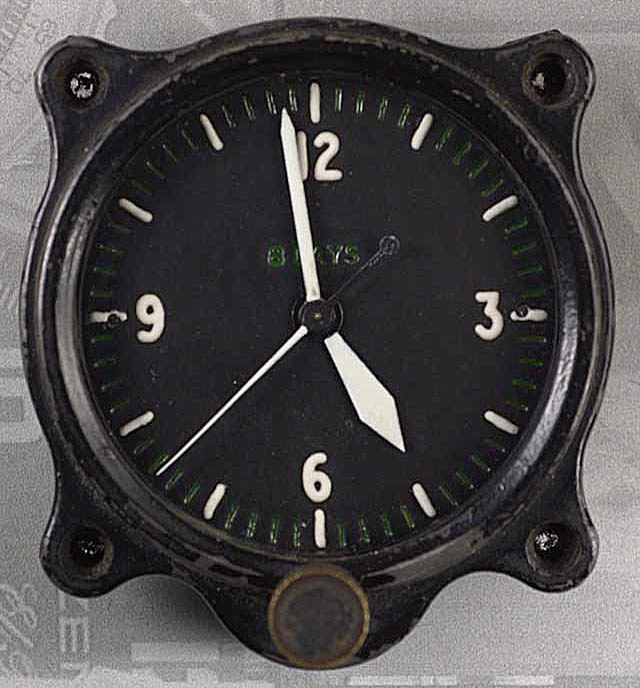 The dial has been re-lumed and the green paint is incorrect (original is white). According to a mark on the side (NWC/R/7/56), this clock was last serviced by the military in 1956.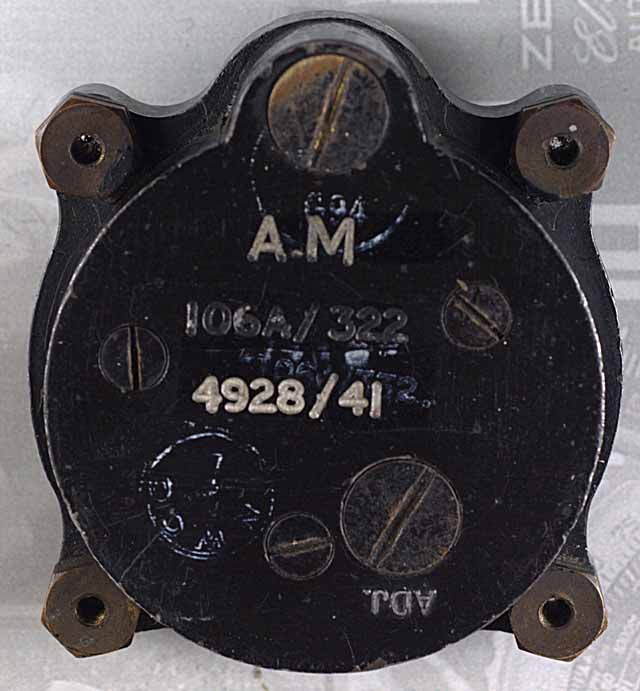 "A.M" stands for the British Air Ministry, long ago swallowed up by the current Ministry of Defence (MOD). "106A/322" is a RAF Stores Section and Reference Number allocated by the Service Stores system; "106A/" identifies the clock as an American aircraft instrument, as distinct from the more general "6A/". "4928/41" is the clock serial number indicating that it was assembled in 1941 - making it almost as old as the owner. (The U.S. Spec for these clocks is 94-27221 and the type designation is A-6).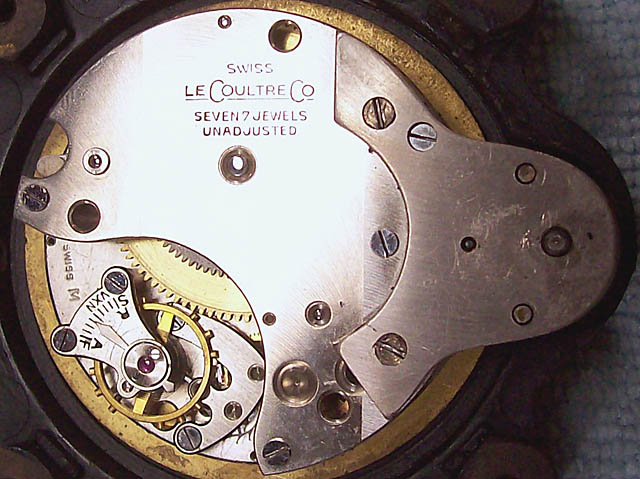 The Swiss Cal. 201 M movement, although it was made by LeCoultre, was imported by Longines-Wittnauer - which is why the import code on the balance is not that of Jaeger-LeCoultre. The clock is still running at the owner's bedside, gaining perhaps a 1/4 minute a day.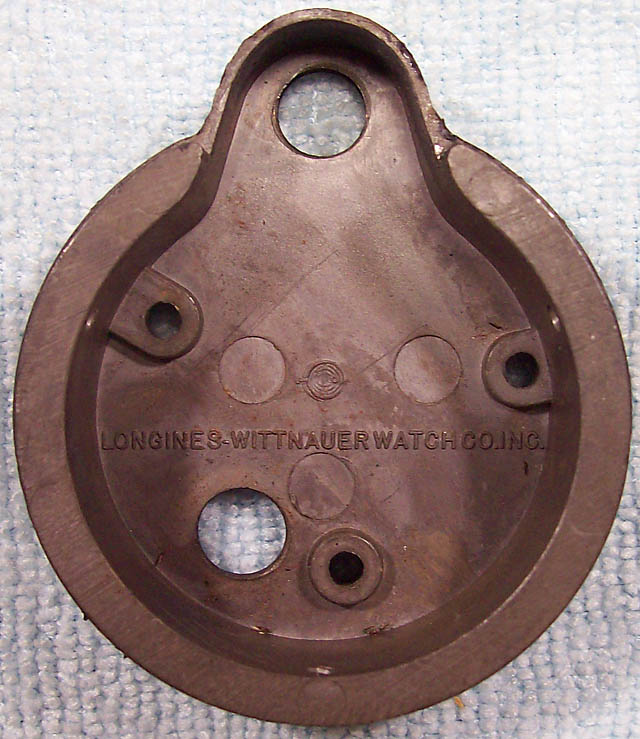 Inside the case-back we see the manufacturer's mark, indicating that it was made in the USA and exported to Great Britain quite likely before the USA entered WWII.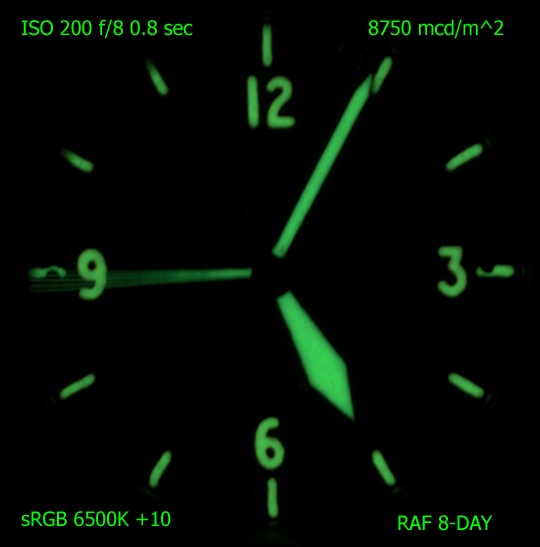 When received, the original radium lume had been removed. The opportunity thus presented was taken to send out the dial and hands to Kent Parks at Everest Watch Works who put a few dollops of white (C1) SuperLuminova on it. As you can see, it is pretty bright immediately after irradiation by a 28-LED UV lamp! However, the time can be read all night after only a moderate amount of excitation (About 60 lux from a reading lamp).

The brightness, after UV irradiation, of 8750mcd/m2 shown was estimated by the use of a digital camera's RAW data and a spreadsheet. More info about the method can be seen here.