A REVIVED 1978 HAMILTON GG-W-113
MILITARY WRIST-WATCH


This was quite a disappointing watch when first purchased. About the only good parts were the case and the crystal. Although it had a 17-jewel ETA 2750 movement, as implied by the part no. 39986, it did not run well.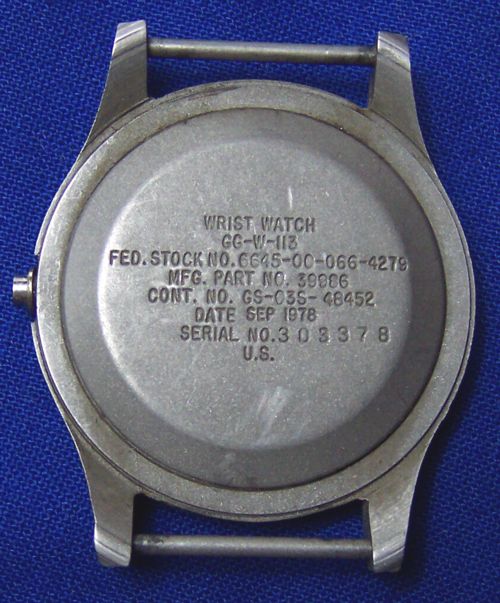 The hands were incorrect; the sweep seconds hand and the crown were missing. The dial was a bit scuffed around the center. The glow from the original tritium painted markers was barely visible. Definitely not a pretty sight: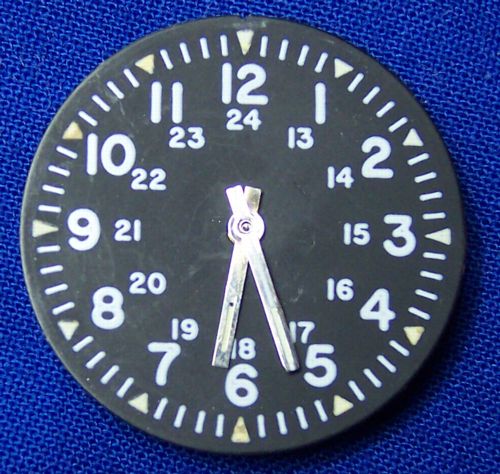 A generic crown from an old waterproof crown assortment was found to fit. New hands with a semi-military appearance were purchased from Otto Frei. The dial and the new hands were sent out to Kent Parks at Everest Watch Works for re-luming with SuperLuminova. White was agreed for the hands, including the tip of the seconds hand, and also white for the markers except the one at 12 which was to be orange. In addition, Kent volunteered to lume the larger hour numbers and touched up the dial a bit. The work turned out very well, as shown trial-fitted below: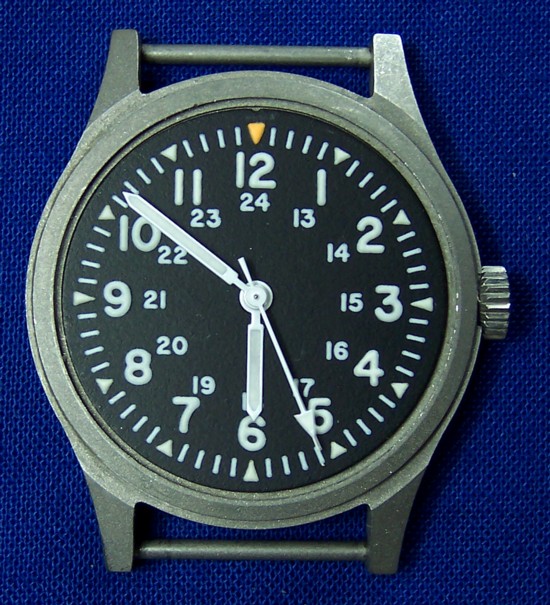 On examining the movement, it was found that the train bridge was broken - a great pity because it was signed with Hamilton marks: H.W. Co. Inc. 649. Not being much of a watchmaker back then, a replacement movement was ordered from Otto Frei. A Titoni (ebauche ETA 2750) movement duly arrived and, surprisingly, it had 21 jewels - not 17. By now, the project was so much a "Frankenwatch" that the opportunity was taken to turn the dial through 180 degs thereby creating a unique left-hander. With the addition of an 18mm OD strap, here's how it looks today: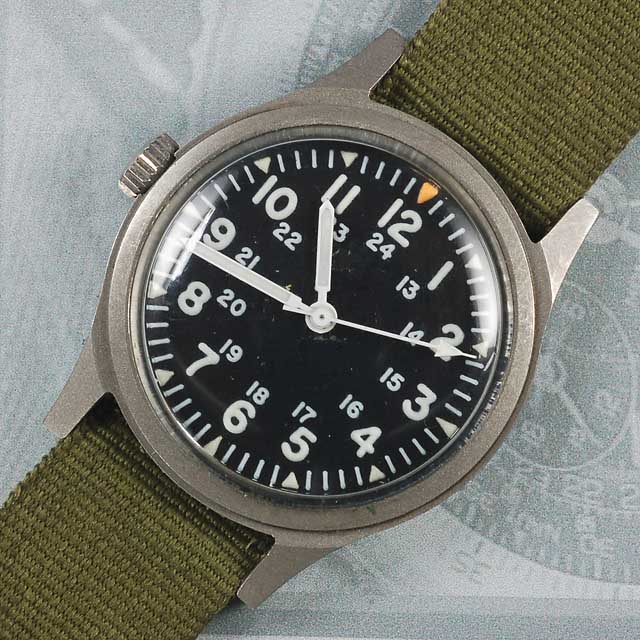 The watch is 35mm dia (excluding the crown), 41mm tall, 11mm thick and weighs 40g (1-3/8 oz) including the band.