My "Marathon" Quartz Frankenwatch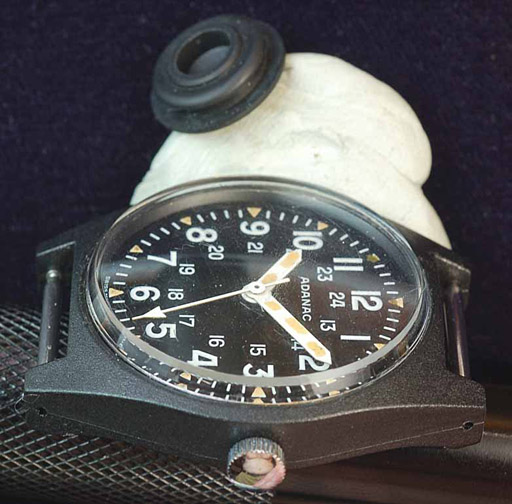 The above watch was received in trade a while back. Somehow, it just didn't seem right - see here for more about that. It seems that it may have originated from Vietnam, there being a thriving militaria industry there it seems. With that thought, it could have been a nice daily beater but, in my book, "if the lume don't glow, it's gotta go".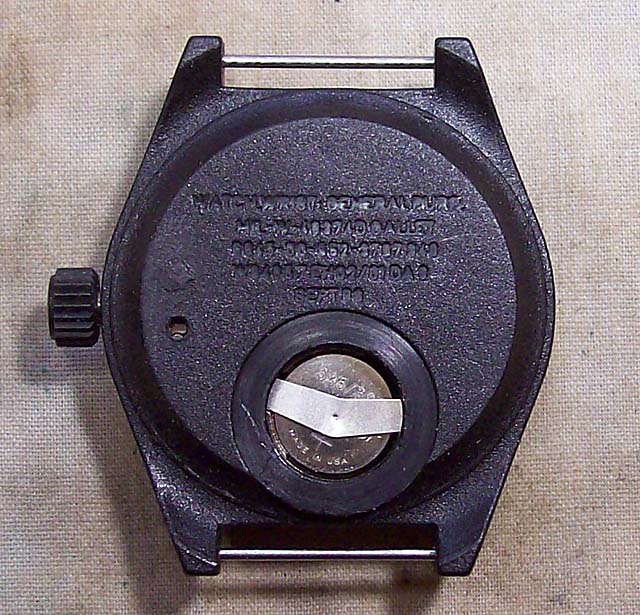 The Harley 373 movement and it's ADANAC dial were removed and set to one side. An ISA 1198 was ordered for a whopping $5.99. This solved the battery alignment problem. However, turns out that the stupid ISA battery clamp is inaccessible - so I had to modify the clamp so as to be able to change the battery. However, the process will be a little easier now that a hole has appeared through which to push the stem release button. Actually two holes, if you look closely - duh! The spring bars were replaced by some cut-down Stocker&Yale SandY 184 solid wire bars. The black plastic crown will be explained later ;-)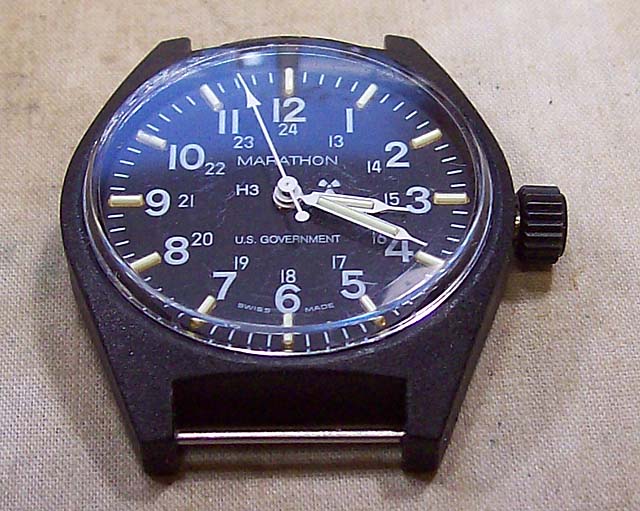 This dial, with the rare-ish "US GOVERNMENT" mark, was lying around doing nothing along with some hands (size 90/150/20). Probably from a MIL-W-46374G Navigator. It fit right into the body without modification, as did the movement itself.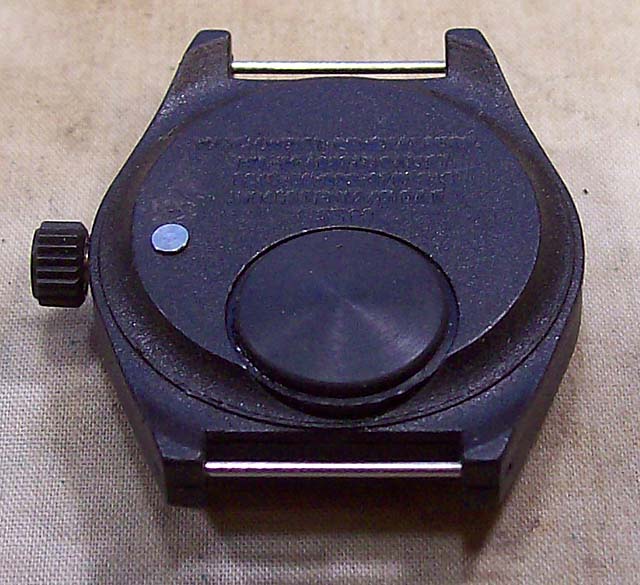 Here you see a SandY 184 aluminum plug fitted. The hole is 1/16", 0.0625". SandY's plug is 0.063" with a little of the tip relieved to 1/16" for easy initial insertion. Nice attention to detail, reckon? If you look carefully, you'll see that the crown is not perfectly aligned. Yep, the stem hole in the movement is a little lower than the stem tube. So I took the plastic crown that came with the movement and dremeled it out to allow for the misalignment.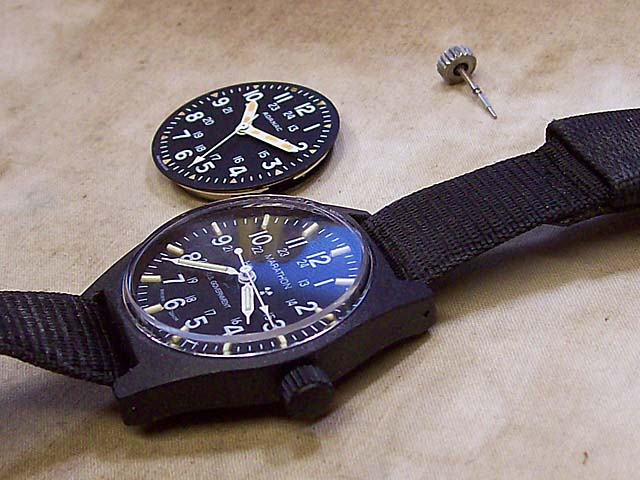 A suitably grungy 16mm used mil strap completed the job ready-to-wear. Also visible is the old movement and the genuine SandY crown that I couldn't bring myself to modify.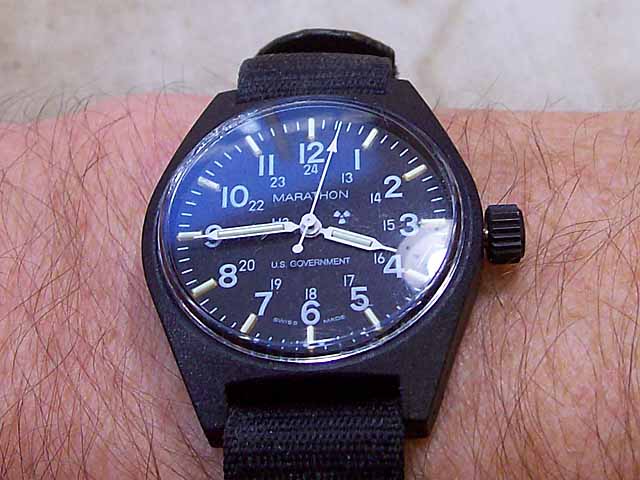 It certainly looks good on the wrist and glows well in the dark, too.
The watch is 34mm wide (excluding the crown), 40mm tall, 12mm thick (excluding the rubber plug), lug spacing 16mm.